Introduction
In 2023 the office is not just a place for work; it's a hub of innovation, and growth. The ambiance of an office can significantly influence productivity, creativity, and overall employee satisfaction. However, the journey to creating your dream office can be a daunting task, especially when it involves coordinating with multiple service providers. This is where the benefits of turnkey interior design come into play.
Turnkey interior design is a comprehensive service that includes everything from planning and designing to installation. It's a one-stop solution for creating your dream office. With that being said, here are the top 10 benefits of hiring a turnkey interior design service provider: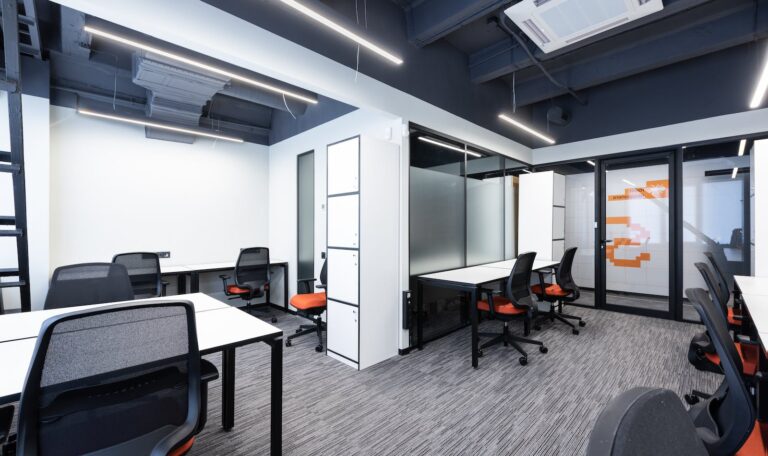 All-Inclusive Service: A crucial advantage of turnkey interior design is its all-encompassing scope. Visualize constructing an office. Rather than enlisting the services of individual architects, contractors, and interior designers, a turnkey service provider manages the entire project. In the context of an office environment, turnkey interior design encapsulates everything, from the initial planning stages, through design development, to final project implementation. This one-stop-shop approach means that there's no need for you to juggle various service providers, which significantly reduces your workload and saves time.
Pocket Friendly Solution: When compared to hiring multiple service providers, turnkey interior design is a cost-effective solution. You get high-quality service at a reasonable cost, which includes everything from civil works and interior design to electrical works and fire protection. It's like buying a package holiday, where everything from flights and accommodation to meals and excursions are included in one price, making it more economical.
Seal of Quality: Turnkey interior design provides you with an ensemble of seasoned professionals committed to maintaining project quality. This translates into precise coordination, helping circumvent errors in both design and project realization. For example, a turnkey service provider will ensure that the office lighting complements the color scheme, creating a harmonious and productive workspace. It's like having a symphony orchestra, where each musician plays their part perfectly, resulting in a beautiful piece of music.
Time-Saving: One of the significant benefits of turnkey interior design is the time-saving aspect. Since all your construction needs are taken care of by a single service provider, you save a significant amount of time. This allows you to focus on your core business activities while your dream office is being built. It's like having a personal chef who takes care of all your meals, allowing you to focus on your work.
Aesthetically Pleasing Designs: Turnkey interior design service providers masterfully craft appealing designs that elevate the visual appeal and ambiance of your office. This enhancement can transform your workspace into a veritable hub of inspiration and motivation. Picture, for example, an office bathed in a contemporary, sleek design that sparks a ripple of creativity and innovation among its inhabitants. This sensation is comparable to stepping into a finely curated hotel lobby, where every detail contributes to an ambiance of tranquility and hospitality. It's an immediate sense of warmth and welcome that lingers in memory, a sensation that turnkey design aspires to replicate in the office environment.
Functional Designs: Turnkey interior design is not just about aesthetics. It's about creating a functional design that improves workplace efficiency. A well-designed office can lead to a highly motivated and productive workforce. For example, an office with an open floor plan can foster collaboration and communication among employees. It's like having a well-organized kitchen, where everything is within reach, making cooking a breeze.
Built to Last: Turnkey interior design service providers incorporate high-quality materials that ensure lasting stability. This results in an office environment that not only captivates the eye but is also built to last. Take, for example, the use of premium materials in crafting office furniture, an investment that assures long-term functionality and durability. In essence, opting for a turnkey interior design service is akin to investing in quality. It's not just about crafting a visually appealing space but creating an office that will retain its charm and practicality through the years.
Trustworthy Partner: Turnkey interior design service providers are distinguished by their commitment to transparency, a quality that has cultivated trust among numerous clients. For instance, a reputable turnkey provider takes you along every step of the journey, offering regular updates on project advancement, fostering a sense of openness and confidence. This kind of relationship is analogous to having a dependable friend who consistently honors their commitments, providing you with a sense of comfort and assurance.
Zero Supervision Needed: The service provider takes care of everything, giving you peace of mind. It's like having a personal assistant who takes care of all your tasks, allowing you to focus on what matters most. You don't have to worry about the details, knowing that everything is being handled professionally.
Tailored to Your Needs: Turnkey interior design allows for customization. You can have your office designed according to your specific needs and preferences. For instance, if you want a green office with lots of plants and natural light, a turnkey service provider can make that happen. It's like ordering a custom-made suit, where every detail is tailored to your preferences, ensuring a perfect fit for the environment you would like to create.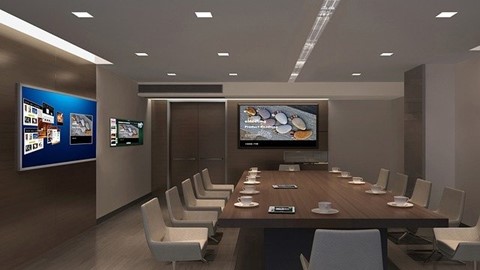 Final Thoughts:
Manifesting your dream office needn't be a daunting endeavor. With E-cube Groups at your service, you can effortlessly realize an office built from the ground up. We offer economical, efficient, and trustworthy solutions that not only ensure the aesthetic appeal of your office design, but also its enduring quality and resilience.
At E-Cube Groups, we offer the best interior turnkey projects in Coimbatore. We provide full office solutions, including electrical, CCTV, lighting, data cabling, biometrics, networking, and other services. Our team of skilled and experienced professionals ensures that your office is built to perfection, with a balanced blend of appealing and functional design.
So, why wait? Take the first step towards creating your dream office stress-free. Contact us today and let us help you transform your workspace into a place of inspiration and productivity.